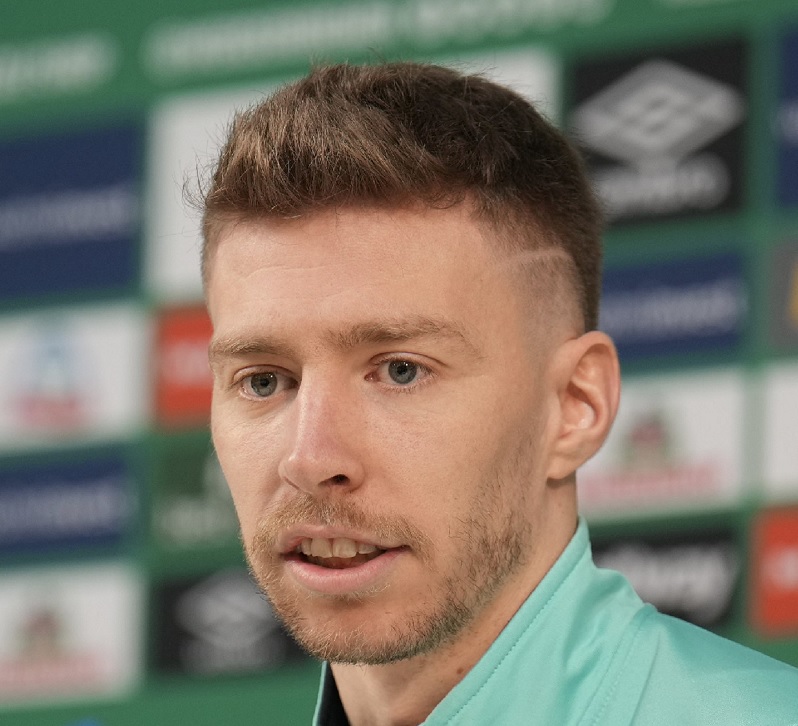 Mitchell Weiser (Werder Bremen): « Algeria is an option »
Werder Bremen right-back Mitchell Weiser has declared that playing for Algeria is a potential option for him. The 28-year old German-born Weiser has previously represented Germany at the youth level but is eligible for Algeria via his mother.
"Algeria has always been an option in my mind," said Weiser in a press conference. "I have the luxury to play theoretically for both nations (Germany and Algeria). It has always been a big goal to play a big tournament and my chances are higher to achieve this goal with Algeria. I will be 29 years old, so I do not have so much time left in my career. If everything goes well, maybe 7 or 8 years .. and I want to achieve as much as possible in my career."
"The time has come for me now. I was never quite sure. I don't see myself being drawn to any particular country, I see the world without borders. Of course in football we have to take a decision. I have the option to play for one of the two countries."
"I have never been there and I have no big connections to Algeria. My grandfather is often there, I have regular contact with him. I don't know what you else want to hear but I have never been there. I also don't know the culture there and I don't know how it is to live there but I like adventures and I like to put myself in situations which challenge me and that's in any case also a decision to play for Algeria."
It remains to be seen whether Weiser is part of the plans of Algeria national team coach Djamel Belmadi, especially with the lack of options at his right-back position.
"I understand that it is exciting or unexpected for you but my family and I always knew that, and that's why it is not really exciting," added Weiser. "The contact has been established through the management but I also don't know if they even want to call me up but I want to play for Algeria and I hope I will be selected."
"I haven't spoken to any official and I didn't want that this topic become so big but my I knew that my entire life. I understand that for other people it's unusual because they never saw me as Algerian but I knew my entire life where I originally come from and my family history and that's part of me. What the status is now with the Algerian federation I don't know but I think they are also interested. I still have no passport but I have all documents. The embassy is in Frankfurt, I couldn't go there yet but they said if I get a call up that they will help me. If they don't call me up, it is what it is. It's still very speculative. I would be very happy if they invite me. Let's see what happens."
💬 Mitchell Weiser (Werder Bremen) on playing for Algeria: "I have always had the option in my mind. It's an important goal of mine to play in a big tournament and with Algeria I think I have a better chance of achieving that." pic.twitter.com/ocxVy5s0MN

— Algeria FC 🇩🇿⚽️ (@Algeria_FC) March 9, 2023
AlgeriaFC.com